AL East has plenty of ups, but a few downs too
The jury's still out on: The power. A Baltimore club that belted a Major League-best 253 homers last season hadn't had an offensive eruption until scoring six first-inning runs enroute to a 12-5 win vs. the Red Sox on Wednesday. Yes, the weather plays a factor. But if the offense goes south, so could the Orioles' season.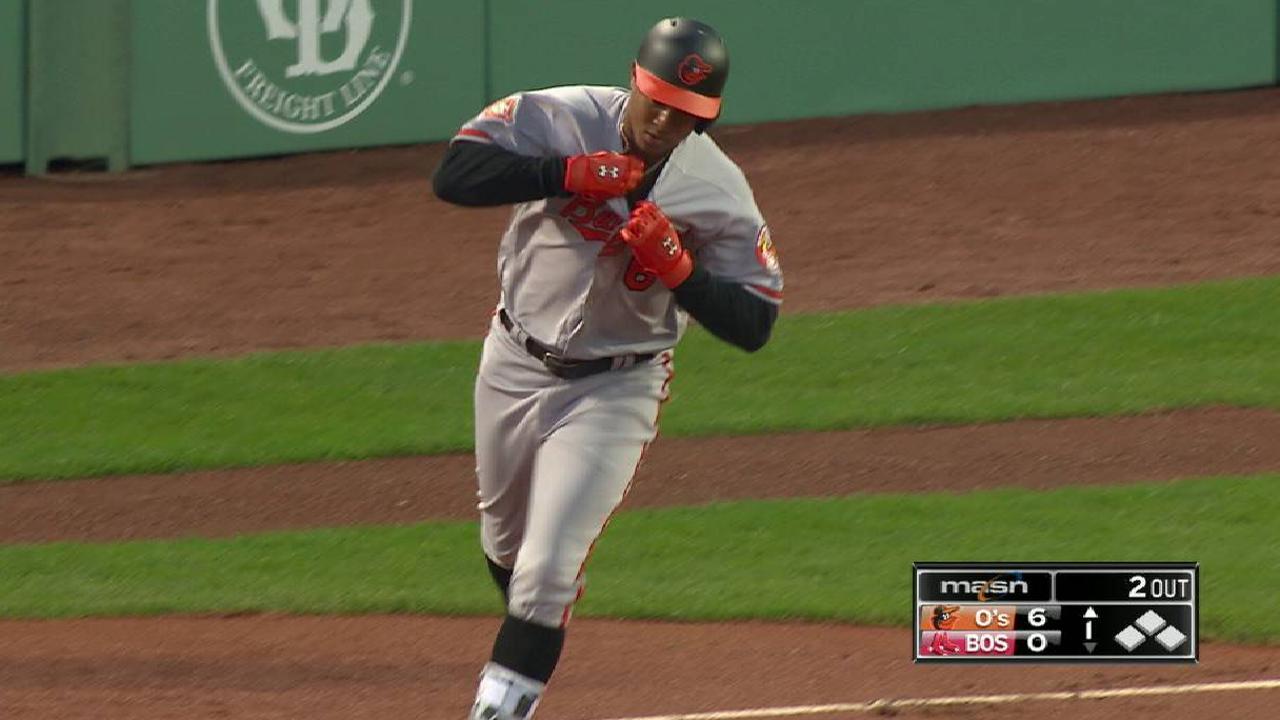 Rays: Like Baltimore, Tampa Bay has surprised the first week merely by posting a winning record. The Rays went 5-2 at home and have been lifted by Mallex Smith. The outfielder, who has been likened to a young Carl Crawford or Melvin Upton Jr., is a captivating young talent to watch. (As is second-year starter Blake Snell).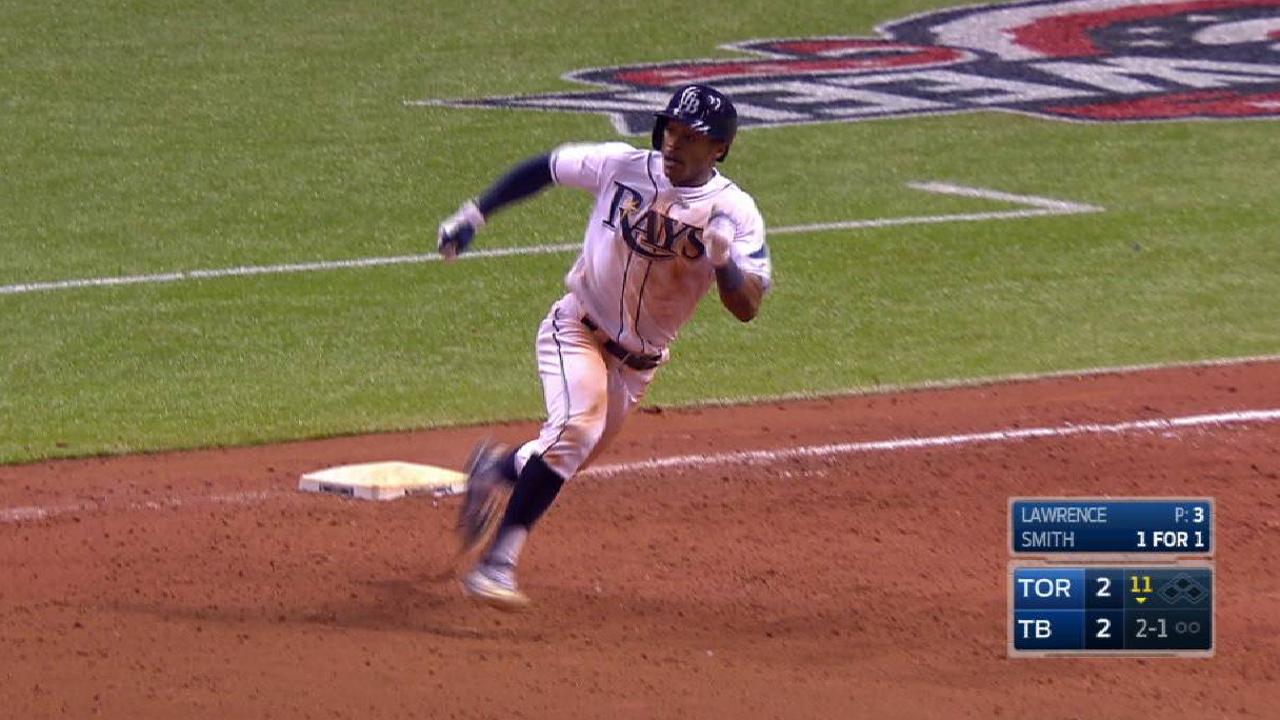 The jury's still out on: If they can hold up. If Steven Souza Jr. stays healthy and is able to contribute again, it will be huge. The same goes for ace Chris Archer, who is coming off a down year. The Rays also have top prospects Willy Adames, Brent Honeywell, Casey Gillaspie and Jake Bauers who could make their debuts this season and be surprise contributors.
Red Sox: Their pitching is enviable, even without David Price. Starter Drew Pomeranz stole the show in Tuesday's win over the Orioles, and if the southpaw stays healthy, he could be a real boon for a rotation that's already among baseball's best.
The jury's still out on: If this offense is going to be streaky or not. Mookie Betts, Hanley Ramirez, Mitch Moreland and Brock Holt dealt with the flu, causing a real dip the first week. Will the David Ortiz-sized hole in the lineup be an issue this season?
Yankees: Is this the real Michael Pineda? He dazzled on Monday night, showing once again a flash of greatness. Add that in with veteran CC Sabathia's early consistency and perhaps this youth-infused Yankees club — which has some veteran relief — isn't as far off as some people think.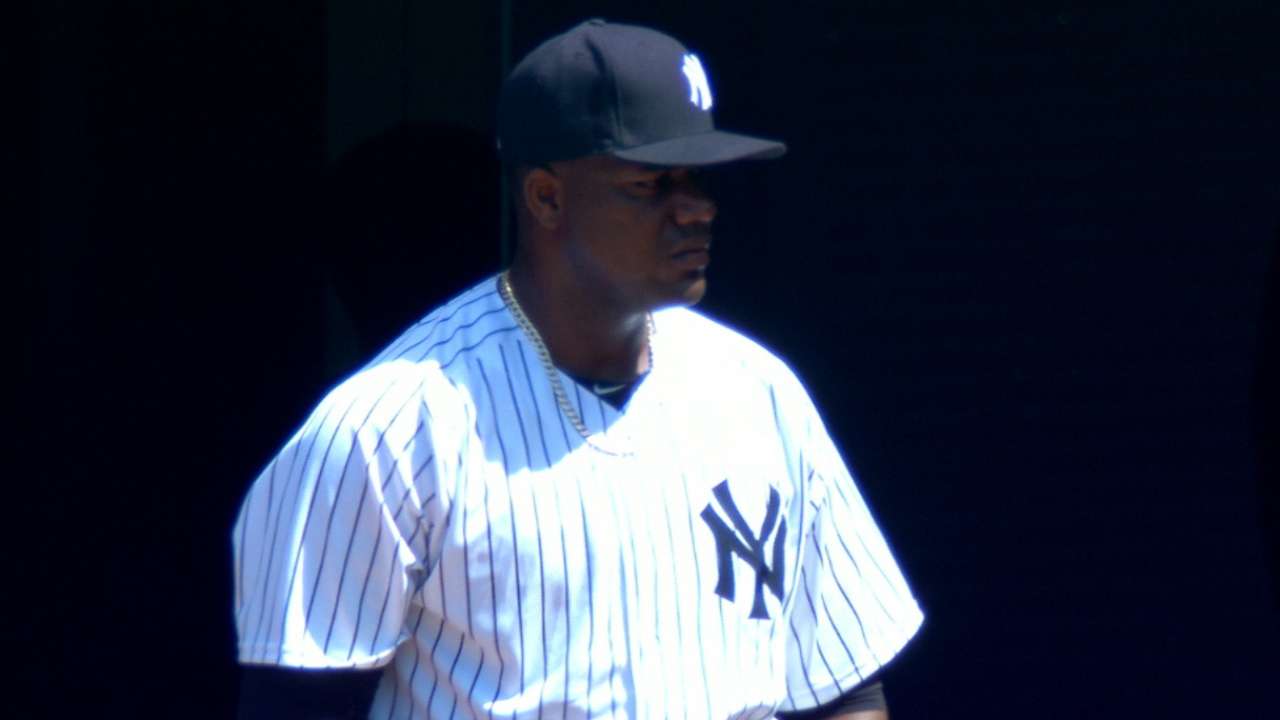 The jury's still out on: There will be growing pains with the kids, but how much? After Greg Bird and Gary Sanchez crushed the ball all spring, they both have had slow starts and dealt with injury. There will be ups and downs, but if the young kids can channel some of last season's surge, they could be a dangerous team.
Blue Jays: The good news is it's early, though Toronto is off to one of the franchise's worst starts. It's apparent they need Josh Donaldson (calf) as an everyday fixture in the lineup. Toronto's pitching, which was hailed in Spring Training, has held up minus a Francisco Liriano clunker, and its going to need that to continue.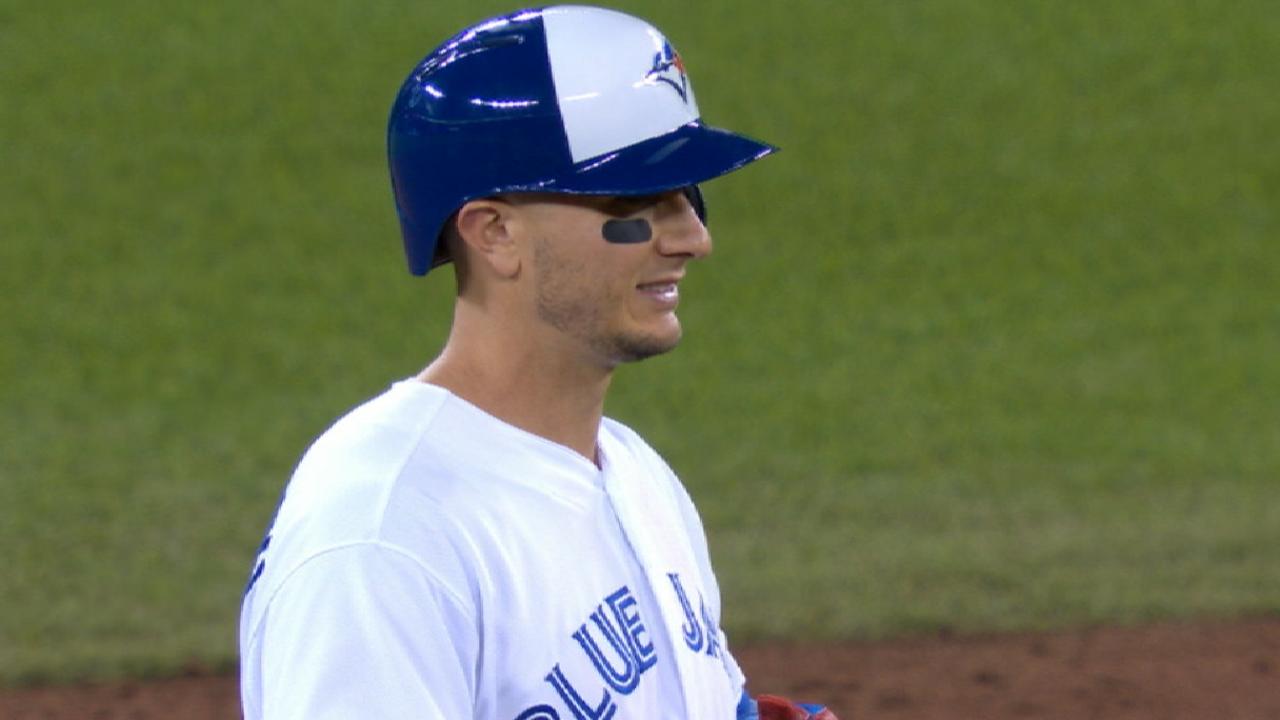 The jury's still out on: The lineup has looked incredibly thin and the Blue Jays' relief corps struggled while closer Roberto Osuna was on the 10-day disabled list until returning Tuesday. Toronto looked vulnerable and beatable the first week, bringing up questions everywhere.
Brittany Ghiroli has been a reporter for MLB.com since 2010. This story was not subject to the approval of Major League Baseball or its clubs.