Brian Cashman earns Baseball America award
NEW YORK — As recognition for overseeing an organization that outperformed expectations by winning 91 games and finishing one victory shy of advancing to the World Series, Yankees general manager Brian Cashman was named on Tuesday as Baseball America's 2017 Major League Executive of the Year.
The publication viewed Cashman's moves as having been integral to the club's success, helping the Yankees take the American League East race down to the final weekend of the regular season against the Red Sox while New York's eight prospect-packed domestic Minor League clubs produced the sport's best winning percentage at .602.
"Brian plays a crucial role in our success, and I've known for quite some time how fortunate we are to have him leading our baseball operations department," Yankees managing general partner Hal Steinbrenner said in a statement. "He cares deeply about this franchise and our fans, and he skillfully navigates the many challenges that come with holding the position he does in the media capital of the world."
Cashman, 50, has served as general manager since 1998 and is the second-longest tenured GM in Yankees history, trailing only Ed Barrow (1920-45). Cashman has said the team's current wave of prospects appear to be its finest since the 1996-2000 dynasty that produced four World Series championships in five years.
The Yanks' most recent surge began in 2015, when first baseman Greg Bird and right-hander Luis Severino were promoted to the Major Leagues, and continued the next season as catcher Gary Sanchez and outfielder Aaron Judge began to enjoy success on the game's biggest stage.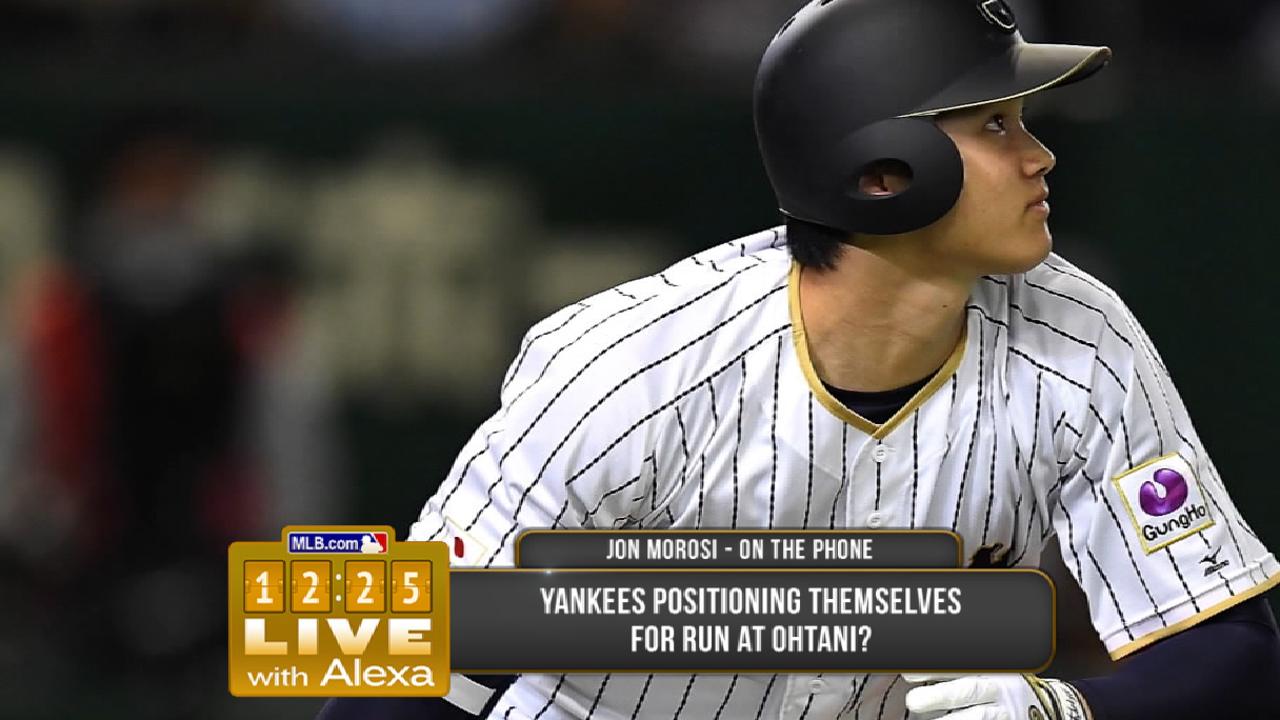 Cashman's challenges have continued into this offseason, as he simultaneously conducts the search for the team's next manager while aiming to improve the big league roster for 2018. Carlos Beltran will become the sixth candidate to interview for the managerial post on Wednesday as the club prepares for its pursuit of 23-year-old Japanese standout Shohei Ohtani.
• Beltran to interview for Yanks' skipper opening
"My family is pleased to see Brian being recognized in this fashion," Steinbrenner said. "It's a testament to his unique abilities and the reputation he has built over two decades within our industry. He, along with the group he guides and empowers, should take great pride in this award."
Bryan Hoch has covered the Yankees for MLB.com since 2007. Follow him on Twitter @bryanhoch and on Facebook. This story was not subject to the approval of Major League Baseball or its clubs.