Michael Pineda takes perfect game bid into 7th
"For me, the big thing today is my location is really good today," Pineda said. "I executed my pitches, especially my changeup. I feel pretty good today when we are in the bullpen, especially with the changeup. I have a really good grip to my changeup today."
Evan Longoria played the villain by raking a hanging slider for a two-out double in the seventh, but Pineda still savored a standing ovation after settling for 7 2/3 innings of one-run, two-hit ball that helped Joe Girardi to his 900th victory as a manager.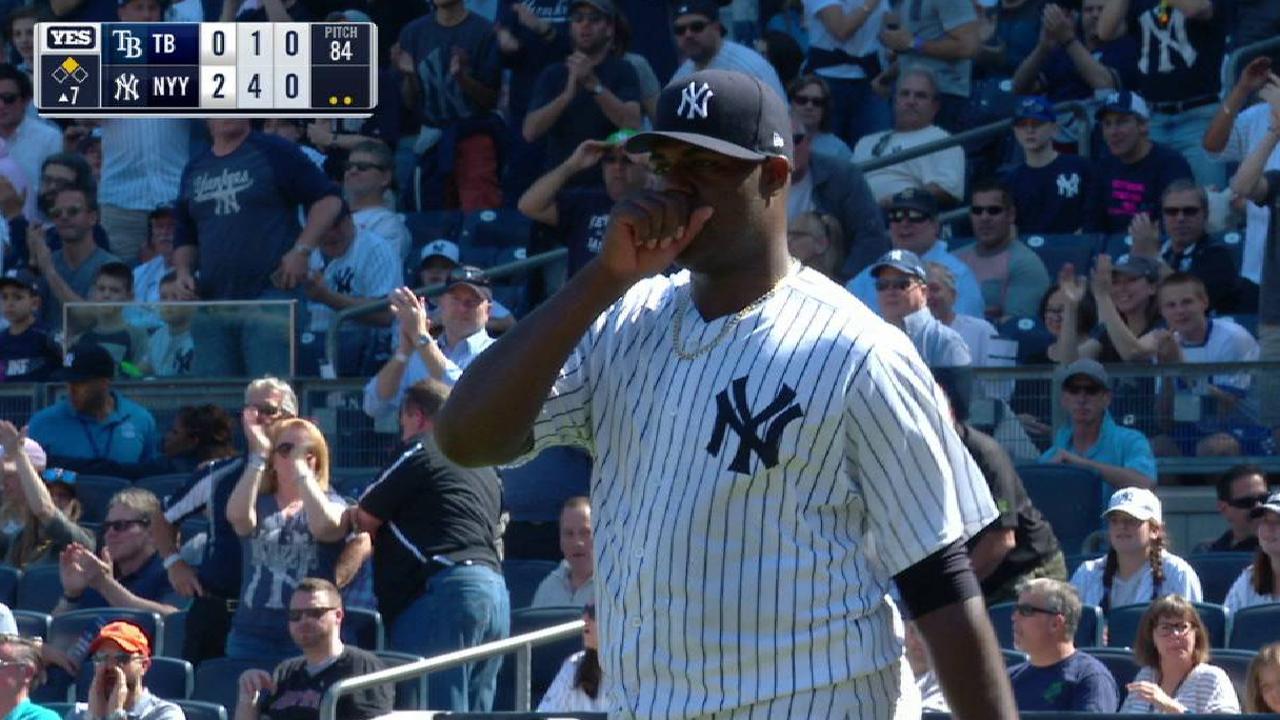 "I think he was doing a good job of mixing his slider in, putting it in a good spot where it was just in the bottom of the zone," said Logan Morrison, who broke up the shutout with an eighth-inning homer. "His fastball was down more, so it was kind of tougher to pick up. I felt like we swung at some balls we shouldn't have swung at."
Pineda struggled just five days ago against the same team, but Romine said that Pineda was a cool customer while spotting pitches to both sides of the plate, with nine of his 11 strikeouts coming on a disappearing slider.
"Your hope is that he learns a ton from today, that you have to make adjustments out there and you have to use all of your pitches and you have to move the ball around," Girardi said. "If you do that, you've got a chance to be really successful."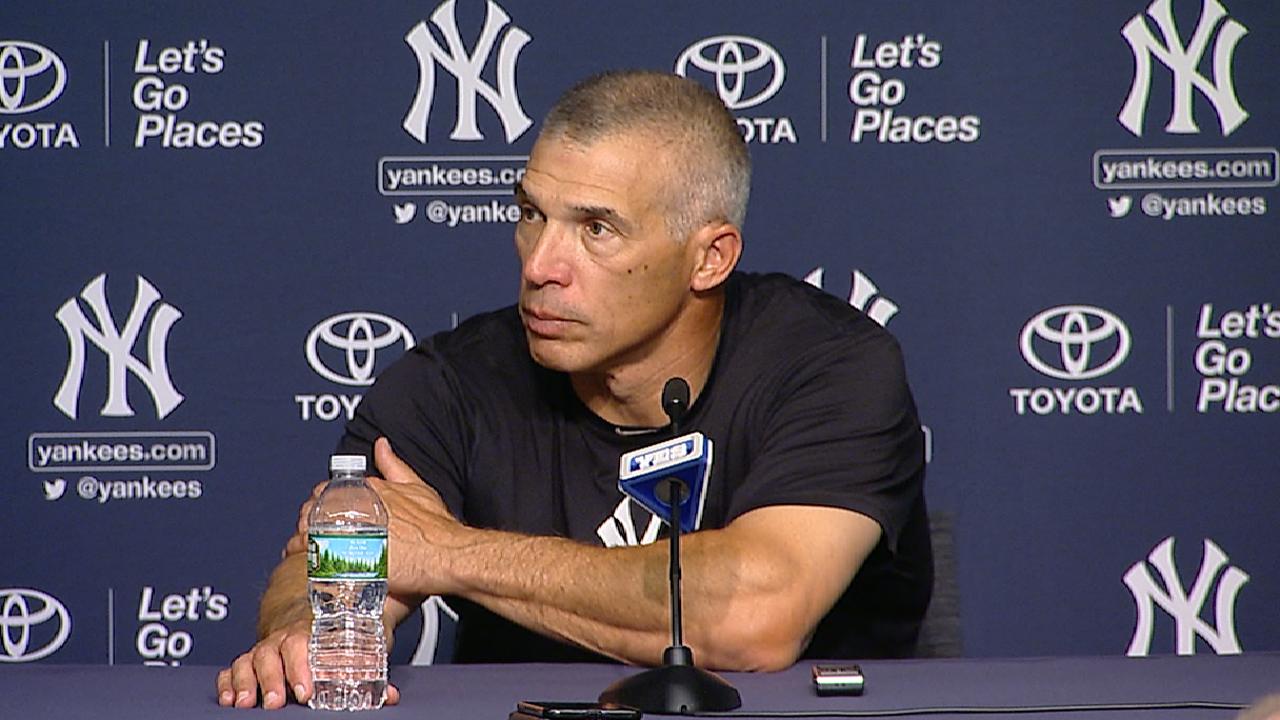 Romine added that Pineda's changeup was the best he has ever seen it, and there was no moment when things seemed out of hand.
"It was the most composed that I've seen him on the mound in a long time," Romine said. "It was very smooth. There was no over-urgency for anything. There wasn't a lot of movement going on. It was ball and mound and execute pitch. He made a lot of really good pitches."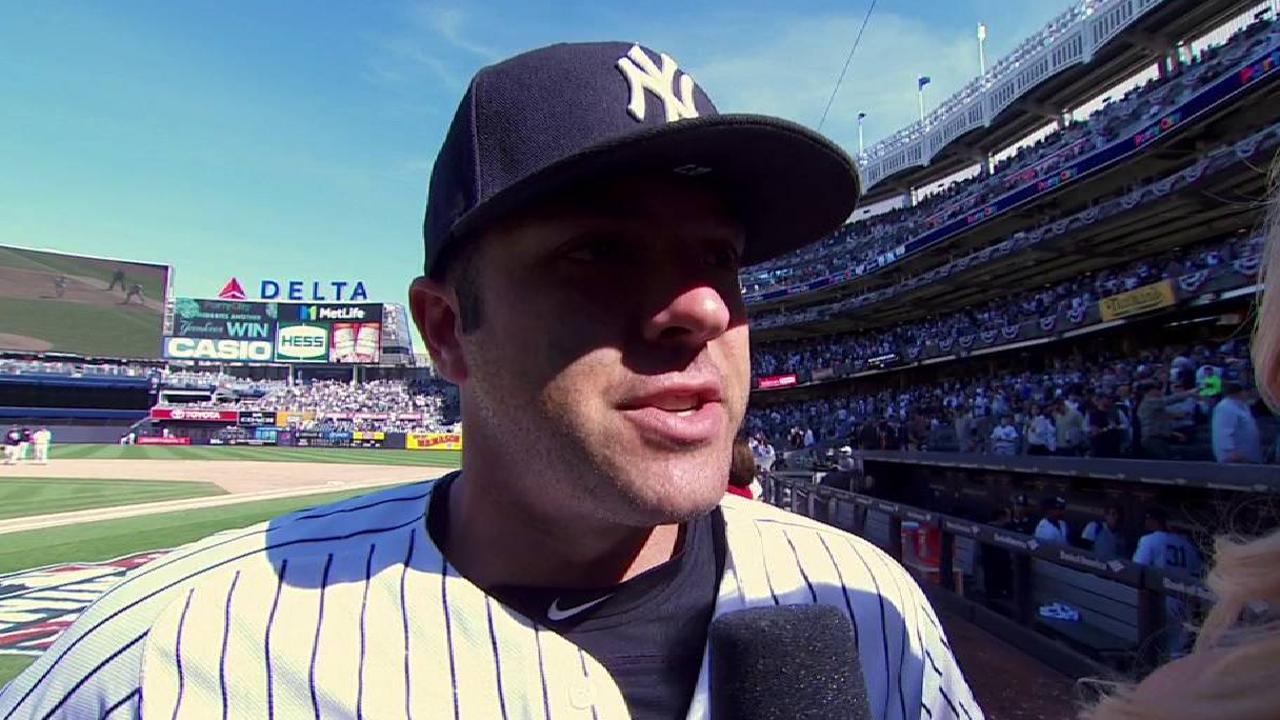 The Yankees haven't seen a perfecto since David Cone's 1999 gem against the Expos, and a sellout crowd of 46,955 gradually bought into the possibility of a historic afternoon as Pineda continually pounded the strike zone, starting 15 of the first 18 batters with strikes.
"I'm not thinking no-hitter or perfect game," Pineda said. "I'm thinking, have a good outing today and give the team an opportunity to win."
Every perfect game seems to have a memorable defensive play, and the Yankees thought they might have seen theirs in the seventh when Brett Gardner ranged toward the left-field line to tracking down a Kevin Kiermaier drive. Statcast™ gauged the grab as a four-star play, with just a 32 percent catch probability.
"Off the bat I wasn't sure I was going to get to it, but thank goodness I was shaded over that way. He had two strikes on him," Gardner said. "It just wasn't meant to be, but Mike threw a great game. It was a lot of fun for us to watch."
Bryan Hoch has covered the Yankees for MLB.com since 2007. Follow him on Twitter @bryanhoch and on Facebook. This story was not subject to the approval of Major League Baseball or its clubs.