Rob Thomson interviews to be Yankees' manager
Thomson interviewed via telephone for the Blue Jays' managerial opening in October 2010, a position that eventually went to John Farrell. He filled in as the Yankees' manager for a May 19 game at Tropicana Field this season, when Joe Girardi attended his daughter Serena's graduation. That day, Thomson said he still has aspirations to hold a full-time managerial position.
"It's always in the back of your mind," Thomson said.
Additionally on Wednesday, current YES Network commentators David Cone and John Flaherty both said at an event benefiting the Joe Torre Safe at Home Foundation in New York that they would be interested in the managerial post, and have informed general manager Brian Cashman as such.
"I wanted to make sure Cash knew I was interested, and whatever happens from there, I am totally fine," Flaherty said. "I just wanted for my own personal well-being to know that I threw my hat in the ring. I'm at a point in my life where I'm open to doing a lot of things."
Cone said he has spoken to Cashman a couple of times recently, telling him that he supports the Yankees and will do anything he can to help.
"I wouldn't turn down an interview if one came my way, that's for sure," Cone said. "I know it's a difficult job. It's a prestigious job, and I know there's a process in place to find the right guy."
Thomson was a coach in the Minor Leagues from 1990-97 and moved to the organization's front office in '98. He has held a number of other positions within the club's ranks, including vice president of Minor League development and special assignment instructor for former manager Joe Torre.
A native of Sarnia, Ontario, Thomson was a Minor League player in the Tigers' organization for four seasons after Detroit selected him in the 32nd round of the 1985 MLB Draft out of the University of Kansas.
He batted .225 with seven home runs and 74 RBIs in 216 career games in the Minors, reaching Class A Lakeland before joining the Yankees as the third-base coach for Class A Fort Lauderdale in '90.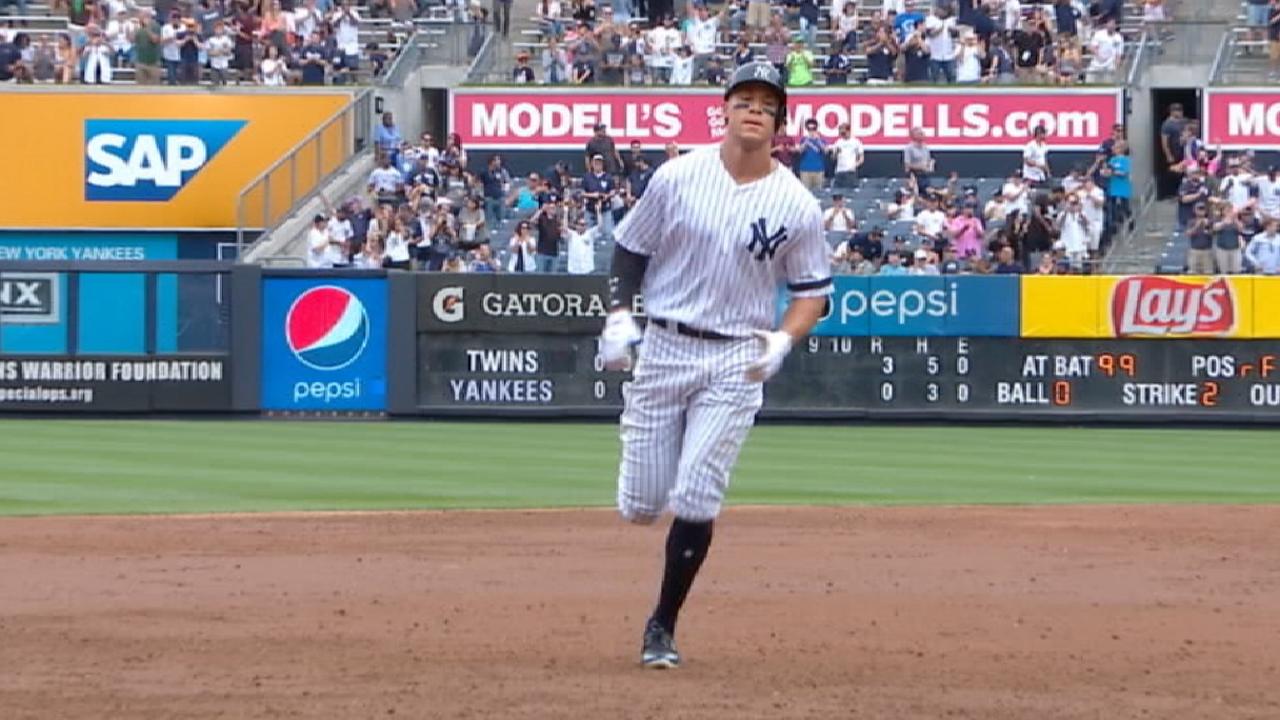 Cashman said this week that the Yankees will interview a variety of candidates, including some with no prior managerial experience.
"I will stay silent on who the candidates ultimately are until they're in a position to be presented to you on an individual basis," Cashman said. "I definitely do not want to go through who may or may not be a candidate, and let's leave it at that."
Some of the names connected to the position in various media reports include: Jay Bell, Cone, Flaherty, Jerry Hairston Jr., Trey Hillman, Raul Ibanez, Pete Mackanin, Josh Paul, Al Pedrique, Tony Pena, Thomson and Reggie Willits.
"You go in with a complete open mind with every candidate, including the internal ones that we certainly know more about," Cashman said. "Whoever the lead horse will be, hopefully they will be pretty obvious and they will win by 16 lengths, like Secretariat did."
Mark Newman contributed to this report.
This story was not subject to the approval of Major League Baseball or its clubs.