Yankees' Estevan Florial earning rave reviews
"I cook, they wash the dishes, stuff like that," Florial said. "More than friends, they are like brothers because I spend more time with them than my actual family. I consider each one a family member."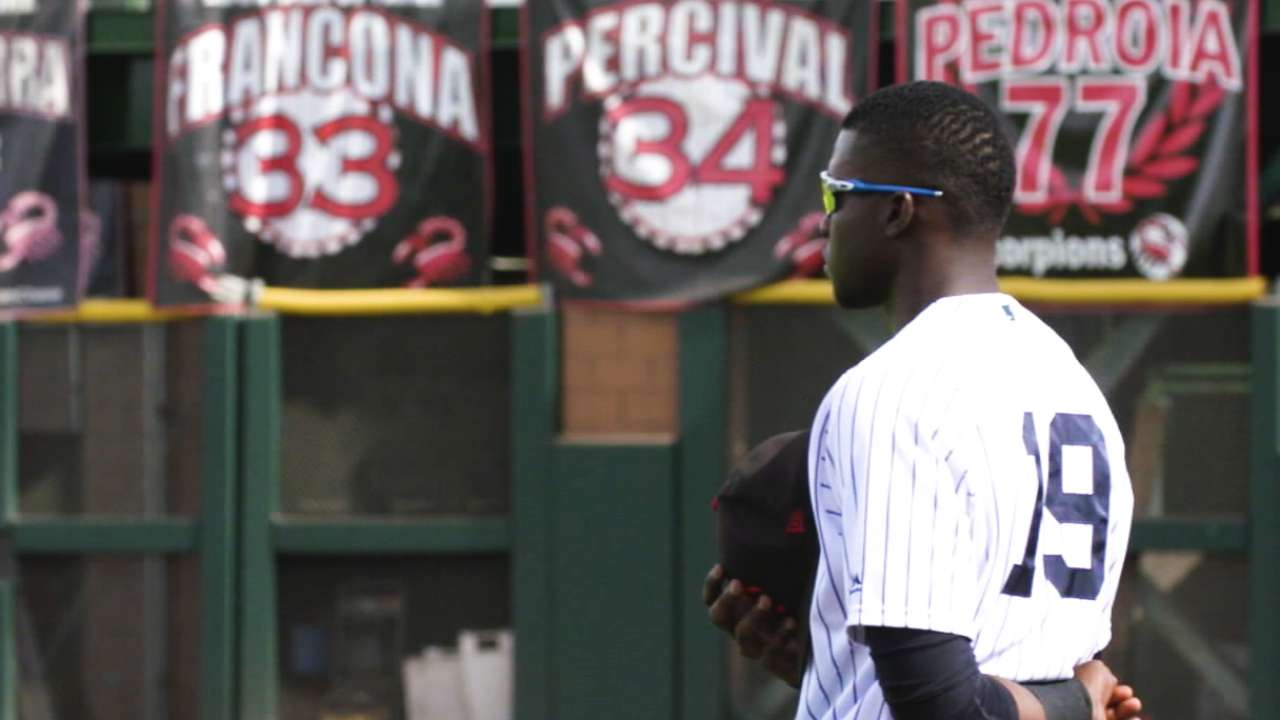 The food looked good, but Florial's performance in the Fall League was even better. The 20-year-old batted .286/.383/.414 with five doubles, two triples, four RBIs, 10 walks and two steals in 19 games for the Scottsdale Scorpions, holding his own against more advanced competition.
"He's as close to a five-tool player, in my opinion, as anybody in the game," said Scottsdale manager Jay Bell. "He's going to be a fan favorite for a long time. I think he's got a chance not just to be a good player and not just an All-Star, but a great player and a perennial All-Star."
Bell briefly had the opportunity to manage Florial this past season at Class A Advanced Tampa, where Florial batted .303 in a 19-game cameo. Florial is expected to return to Tampa when he begins the 2018 season.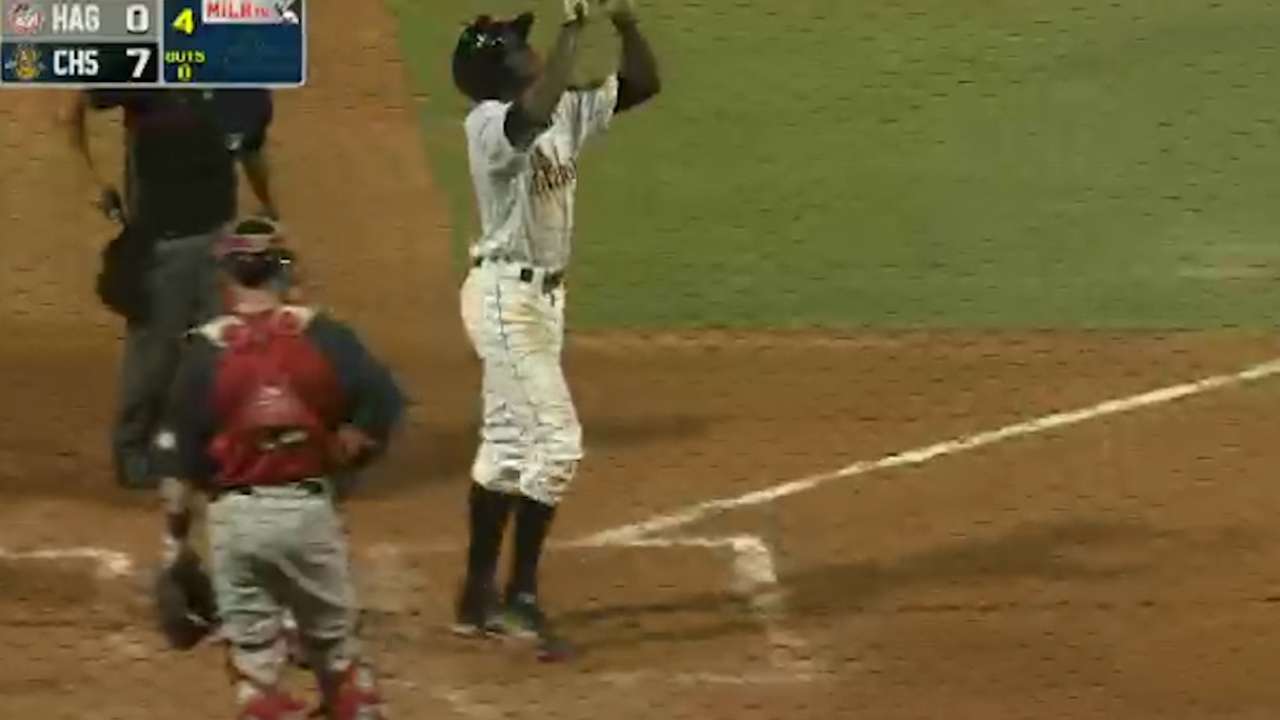 "There's a lot of things about Estevan that I can speak to and say, 'This is a guy to watch,'" Bell said. "He can hit. He can hit for power. He can run, he can throw, plays a good defense and probably the sixth tool that he has is he's a wonderful human being."
Left-hander Justus Sheffield, the Yanks' No. 4 prospect, said that he enjoyed interacting with Florial in the Fall League. From the mound, Sheffield was especially able to appreciate Florial's plus speed when he used it to run down balls hit into the outfield gaps.
"Ever since I've seen him out here, man, it's incredible," Sheffield said. "He's as good as advertised. He's got quick hands, one of the fastest players I've seen. … He's awesome. Great clubhouse guy. I'm actually trying to learn some Spanish off of him, so he's helping me out a little bit with that."
Florial spent most of the year at Class A Charleston, where he hit .297/.373/.483 with 21 doubles, five triples, 11 homers, 43 RBIs and 17 steals, earning selection to the SiriusXM All-Star Futures Game in Miami.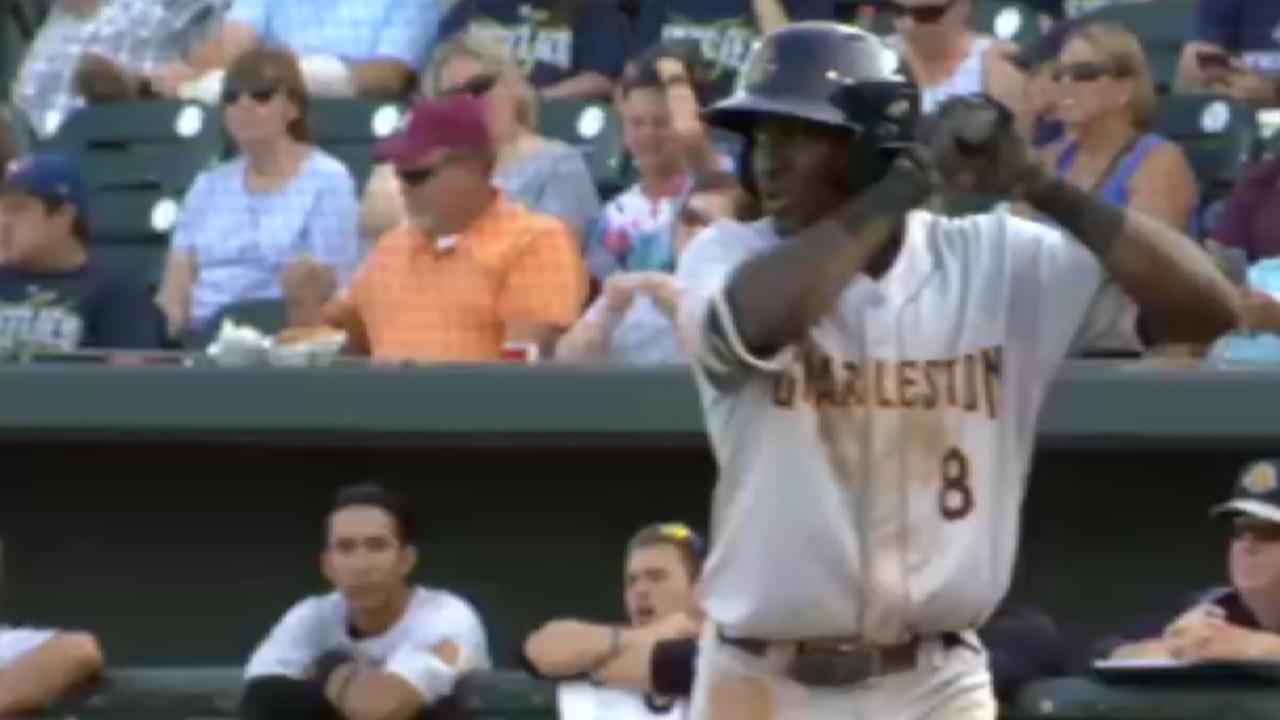 That experience, as well as the extended look in the Fall League, has Florial excited about the impact that he can make in the Yankees' system next year.
"To play against the greatest players right now in the Minor Leagues, you try to be the best you can and try to get better every day," Florial said. "When I saw some guys who have played higher than me, have more experience than me, I try to do what they do in every situation. I try to learn from my teammates and from the other team too. I try to learn a lot, the most I can."
Bryan Hoch has covered the Yankees for MLB.com since 2007. Follow him on Twitter @bryanhoch and on Facebook. This story was not subject to the approval of Major League Baseball or its clubs.