Yankees' Masahiro Tanaka has career-high 15 Ks
"I think I pitched well enough," Tanaka said through an interpreter. "The biggest thing is that the team got the win. Definitely, I felt great today."
Tanaka did not walk a batter, firing 68 of 103 pitches for strikes, and retired the first 14 in order to help the Yankees stay in the hunt for the American League East title. He struck out the side in the first inning while fanning six of the first eight hitters and eight of the first 11.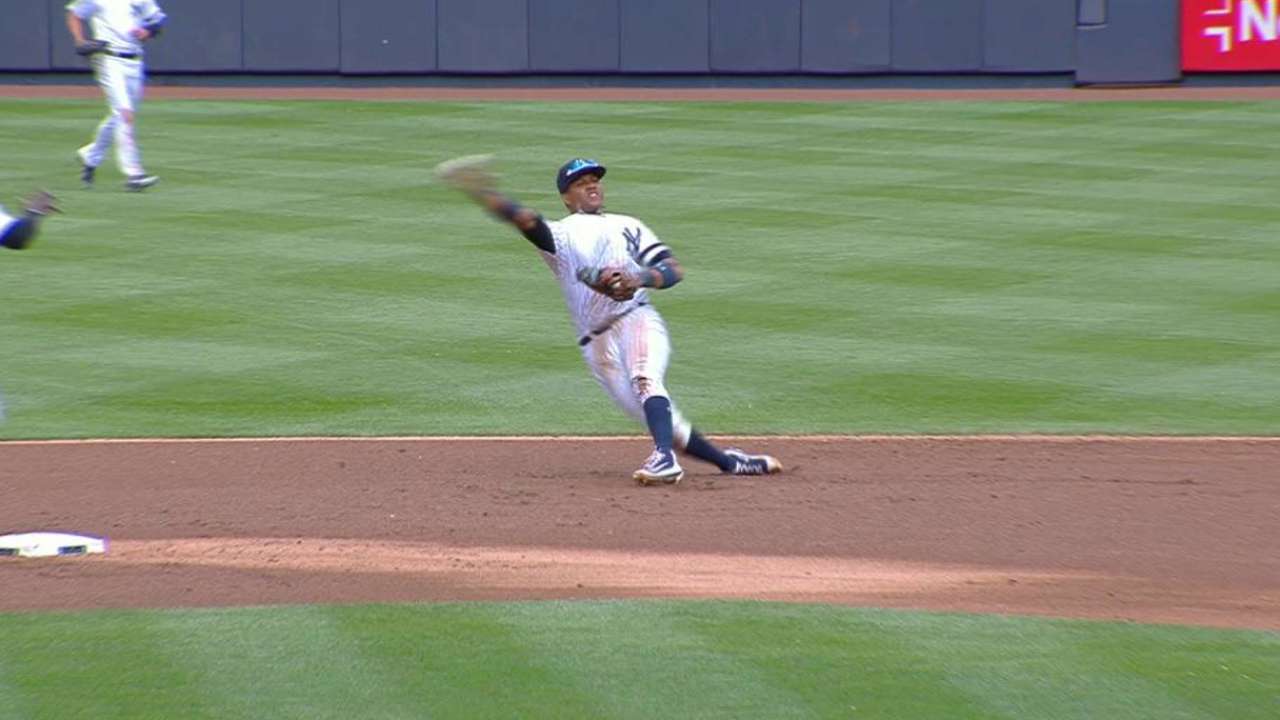 "Everything was crisp," Girardi said. "His fastball had more life to it. His split was as good as I've seen it this year and his slider was pretty good as well."
The 15 strikeouts tied the Nationals' Stephen Strasburg (May 27 vs. Padres) for the most in any single-game Major League performance this season. Tanaka generated 22 swinging strikes, his fifth-highest total this year, and wrapped the season 13-12 with a 4.74 ERA and 194 strikeouts.
"That was probably the best I've seen his split, action-wise," catcher Austin Romine said. "He was locating his four-seam almost to a spot. I wasn't moving my glove very much. It was the best I've seen him in a while. It was nice to see him out there attacking guys with every pitch to both sides of the plate. It was a lot of fun for me."
Tanaka finished three strikeouts shy of his professional high, having fanned 18 while pitching for the Tohoku Rakuten Golden Eagles against the Fukuoka SoftBank Hawks in Japan's Pacific League on Aug. 27, 2011.
He is the first Yankees pitcher ever to strike out 15 or more hitters without an earned run or a walk; Michael Pineda struck out 16 with an earned run in a memorable Mother's Day 2015 start vs. Baltimore.
"Absolutely, [the key] is the fastball command and the sharpness of the offspeed," Tanaka said. "I've tried to keep it simple and be really aggressive and hit the glove. I think that aggressiveness helped me."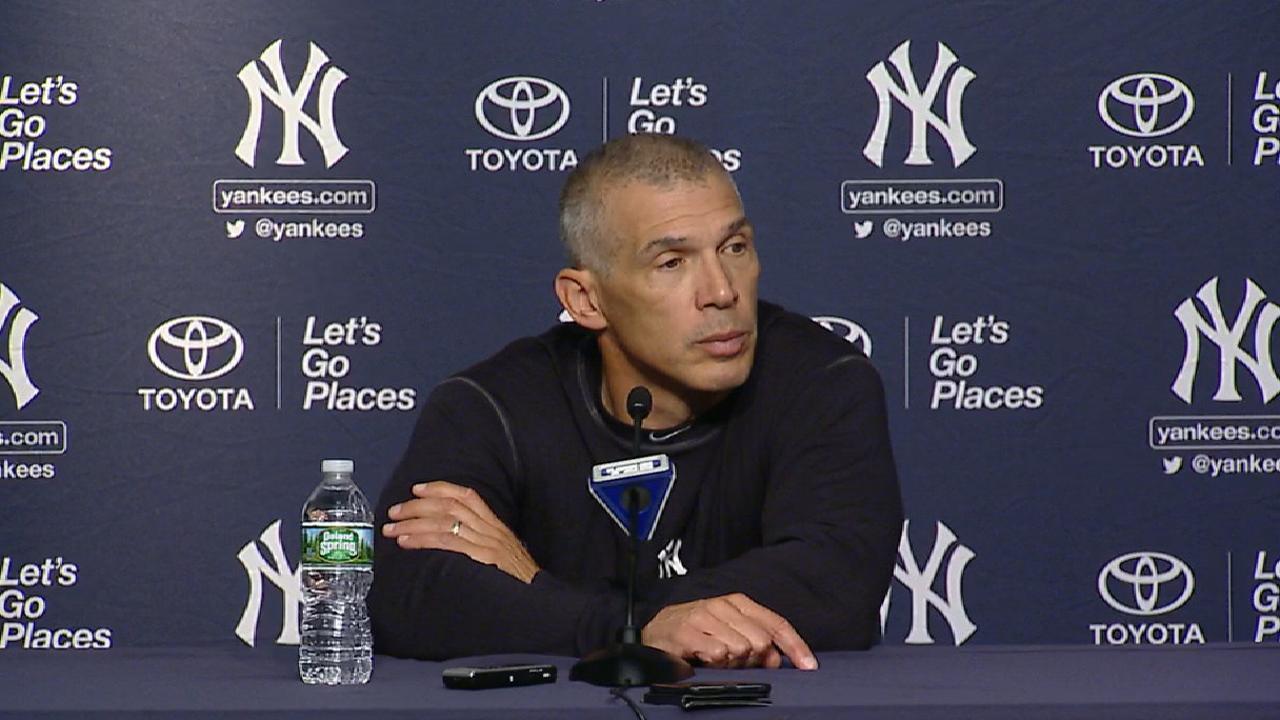 It was a convincing bounce-back effort for Tanaka, who struggled the last time that he saw the Blue Jays on Sept. 22 in Toronto. That day, Tanaka allowed a season-high eight runs (seven earned) on six hits over 5 2/3 innings in the Yankees' 8-1 loss.
"I'm sure he got a lot of confidence from that," Romine said. "It's a good thing to finish on that kind of a note and take that confidence into the playoffs."
With the Yankees hoping to set up Luis Severino to pitch in a potential American League Wild Card Game against the Twins, Girardi would have to choose between Sonny Gray and Tanaka in Game 1 of the AL Division Series presented by Doosan, should the Yankees advance. Still, Girardi said on Friday that Severino is aware he might have to pitch in a Game 163 between the Yankees and Red Sox on Monday.
"Obviously your thought is, if you're playing in the Division Series they're both going to pitch, so maybe who goes 1 and 2 is not really going to matter," Girardi said. "That's something down the road. Let's hope we really have to talk about that."
Bryan Hoch has covered the Yankees for MLB.com since 2007. Follow him on Twitter @bryanhoch and on Facebook. This story was not subject to the approval of Major League Baseball or its clubs.