Yankees shuffling lineup to keep 1Bs fresh
Girardi has said Bird is the everyday first baseman, but Headley started the previous two games — including against the right-handed Kevin Gausman, whom Bird would've matched up well with — before Girardi reinserted Bird on Saturday against the righty Andrew Cashner.
Though Girardi didn't say it explicitly, his reasoning might have to do with who has been hitting at a better clip. Since Sept. 1, Bird's batting average is just .118, while Headley is batting .391 and Holliday is batting .235 over the same time frame. Still, Girardi said he wants to keep everyone fresh instead of sitting guys just for the sake of doing it.
"I think they're all important to us," Girardi said. "They're getting two out of three games for sure, in a sense, and you go from there because you want to keep everyone going. It's hard to say, 'This guy should sit every day, that guy should sit every day.'"
Headley was in the lineup Saturday as the designated hitter, which meant it was Holliday's turn to sit out.
"[I'm] keeping them all going. It's worked pretty well so far," Girardi said. "I've been able to keep guys pretty fresh so far. I'll continue to try to manage it the same way."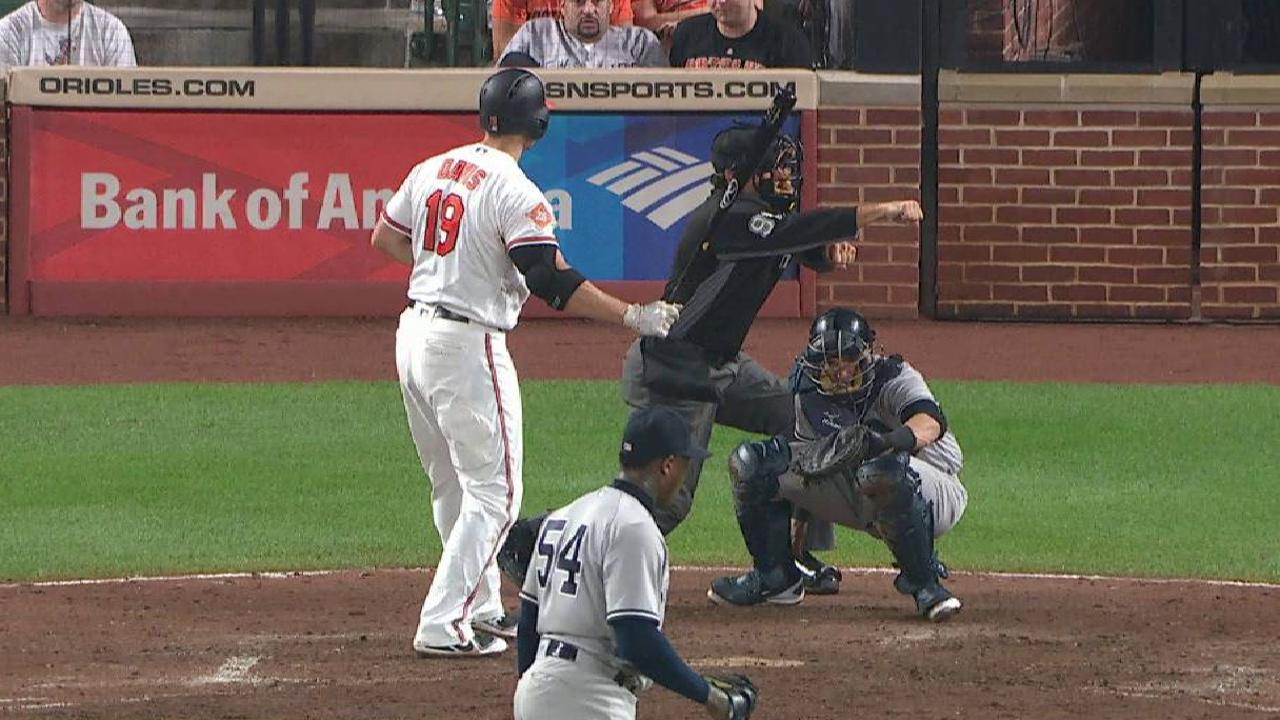 Yanks hoping to lock down closer situation
Even though he hasn't had a chance in a couple of weeks, Aroldis Chapman will have the opportunity to reclaim his role as the closer, should it arise.
After losing the job on Aug. 19, Chapman has allowed just three hits and one run over his past 4 2/3 innings. Girardi noted that having a closer by committee — in Dellin Betances, David Robertson and Chapman — isn't "the worst thing in the world."
But, Girardi added, he'd like to have the role settled to one guy, especially as the postseason race tightens.
"I'm hoping to lock it down to one guy. I think it's important that we try to do that. I mean I don't think it's the worst thing in the world to have those three arms down there, and you mix and match…But you'd kind of like to lock it down.
"If we had a closer situation, I'd probably use Chapman."
Sam Butler is a reporter for MLB.com based in Arlington who covered the Yankees on Saturday. This story was not subject to the approval of Major League Baseball or its clubs.