Yanks, Cubs begin series at Wrigley on Friday
Maddon certainly knows a thing or two about facing the Yankees, having done so numerous times during his tenure as Rays manager (2006-14).
"It was always a wonderful battle," Maddon said.
The Cubs haven't been quite as incendiary out of the chute in '17, but 16-12 is still plenty strong enough to keep them atop the National League Central and keep the dream of a repeat alive.
It would have been seemingly absurd to label this series a potential World Series preview at the start of the season, but hey, the Yankees have raised their FanGraphs-calculated odds of reaching the Fall Classic from 1.6 percent to 7.9, so who knows?
For now, let's just focus on what's on hand. Here are 10 plot points heading into the three-game series, which will be capped by a showcase on ESPN's Sunday Night Baseball.
1. New jurisdiction for Judge: He inspires bad puns with his name and awe with his power. Judge has eight batted balls of 115 mph or more, per Statcast™. The rest of MLB has just 16 combined, and there are 25 teams that have fewer than eight going back to 2015. Wrigley is home to the longest non-Coors Field home run of the Statcast™ era (a 495-foot shot by Kris Bryant). Can Judge top that one?
"I'm looking forward to [playing at Wrigley]," Judge said. "That's one stadium that I want to check off my list here. I get a chance to play in Wrigley Field coming off the Cubs winning the World Series. It's going to be an electric atmosphere, and I'm looking forward to it."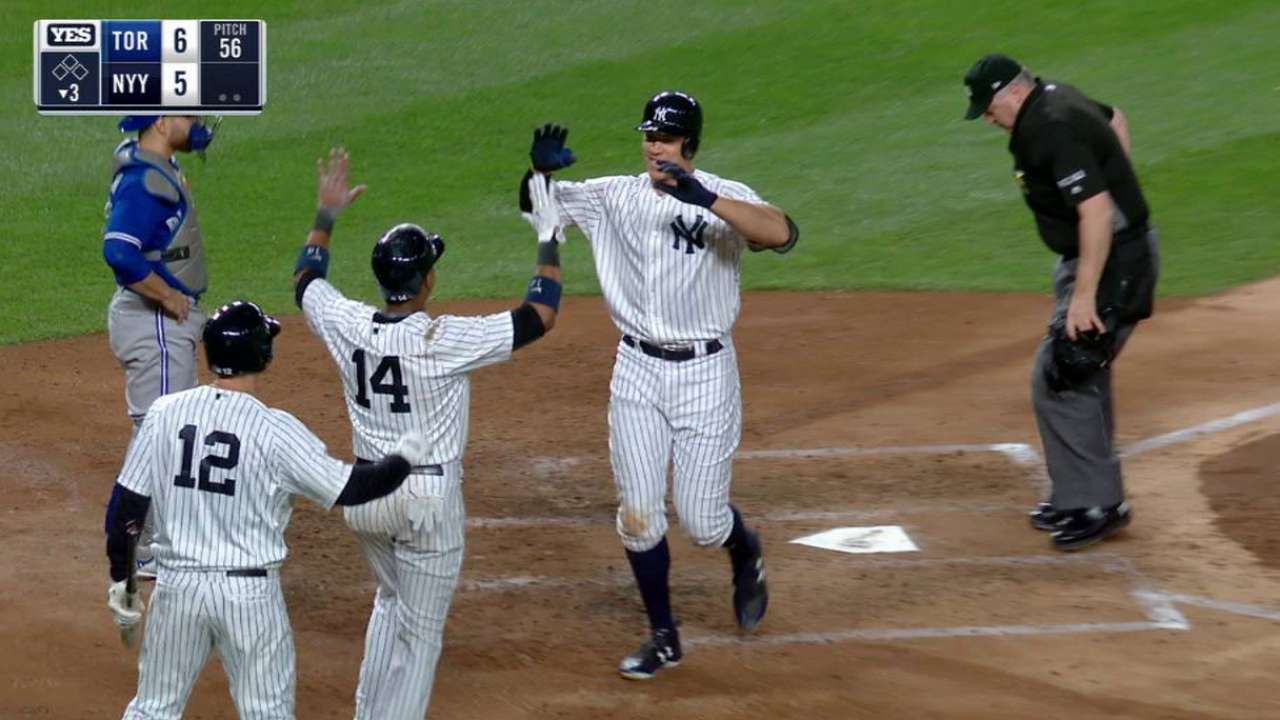 2. A Gary big return: The Yankees' terrific play despite an early injury to one of their best young hitters has been reminiscent of what the Cubs did without Kyle Schwarber last season. But Gary Sanchez is expected back behind the plate on Friday after battling a strained right biceps, and we'll see if he's ready to build off last year's insane 20-homer, 12-double sample in 53 games.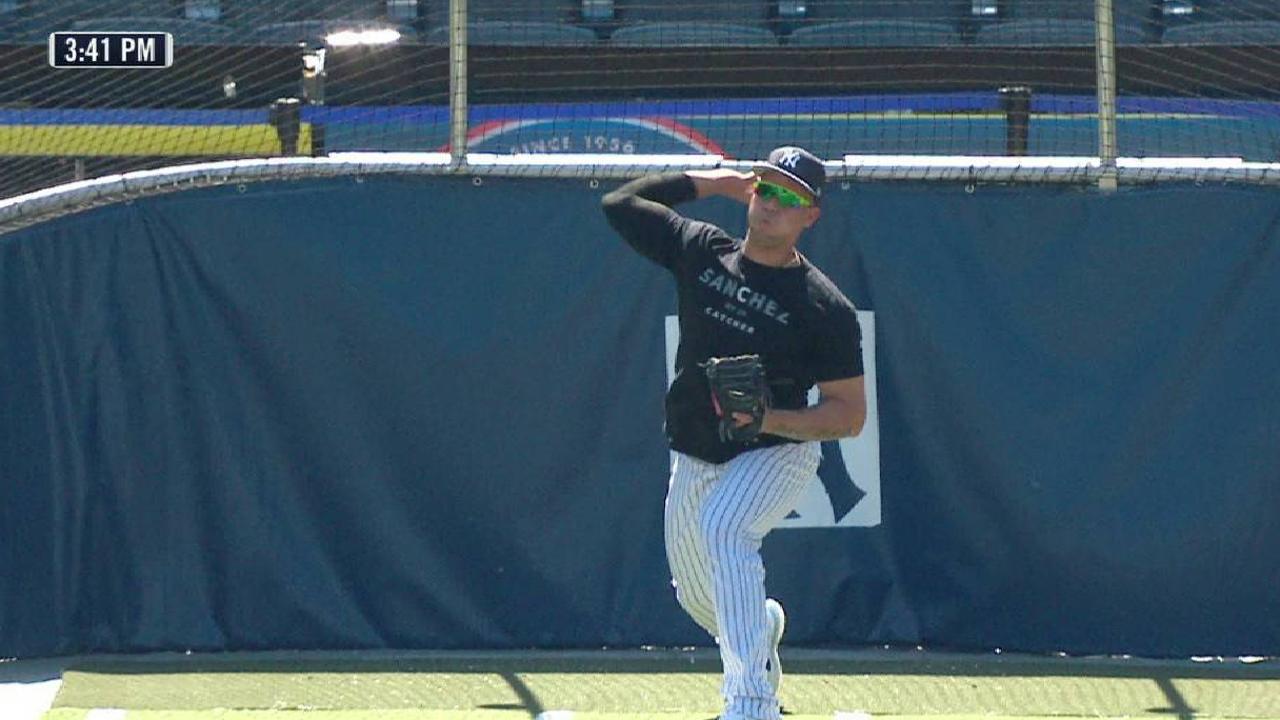 3. Schwar-brrrrr: A year ago there was an awful lot of hubbub about the Yankees targeting Schwarber in an Andrew Miller trade with the Cubs, and obviously, that didn't come to pass. Now, instead of any thought of Schwarber going to the Yanks, the Cubs just want him to get it going against them. Schwarber's shown some regular-season rust with a .189/.312/.340 slash so far, though he did homer on Tuesday, and Maddon expects "incendiary" output from him very soon.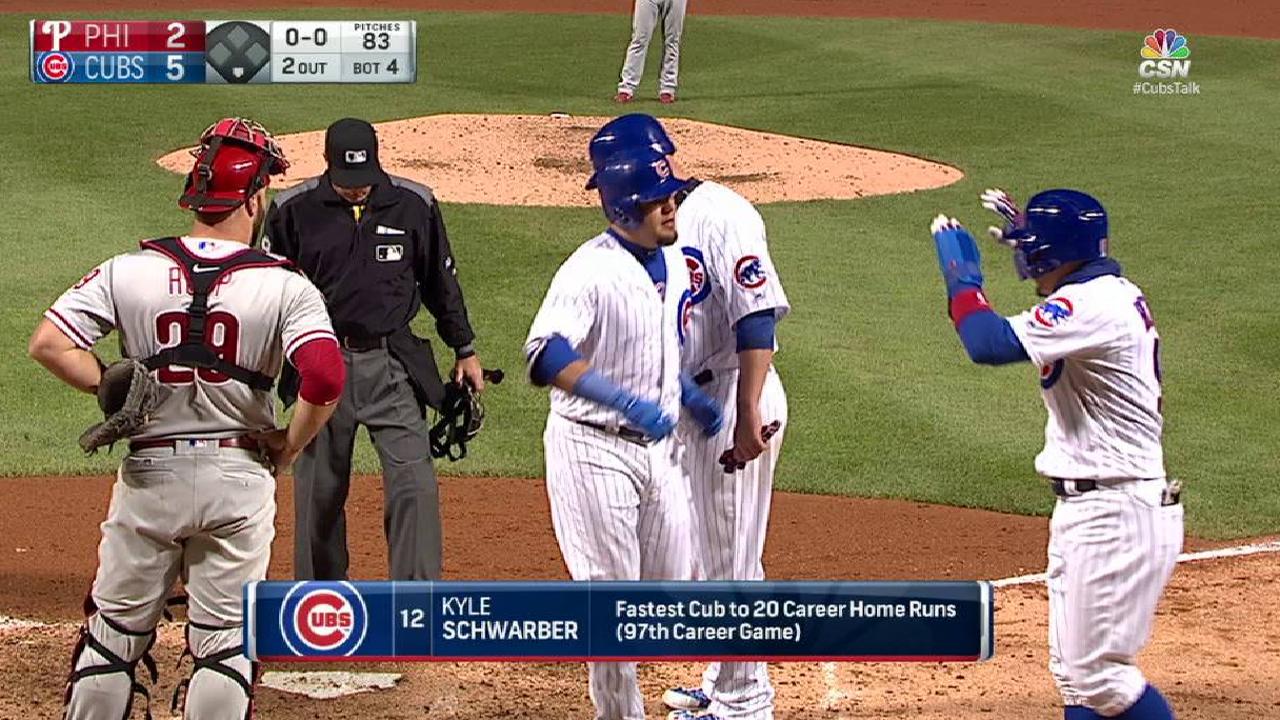 4. Hello, ol' Chap: Rather than a Schwarber-for-Miller trade, the Cubs and Yanks agreed to the Aroldis Chapman swap. We won't see former Cubs prospect Gleyber Torres this weekend, but we'll likely see Chapman's first appearance at Wrigley since his eight-out save in Game 5 helped swing the World Series. Back with the Yanks, Chapman has a sparkling 0.87 ERA, 0.97 WHIP and 40 percent strikeout rate, with six saves in 11 appearances.
"I think every player wants to get to the World Series and have a World Series ring," Chapman said. "The fact that I'm going over there and getting a ring means a lot to me."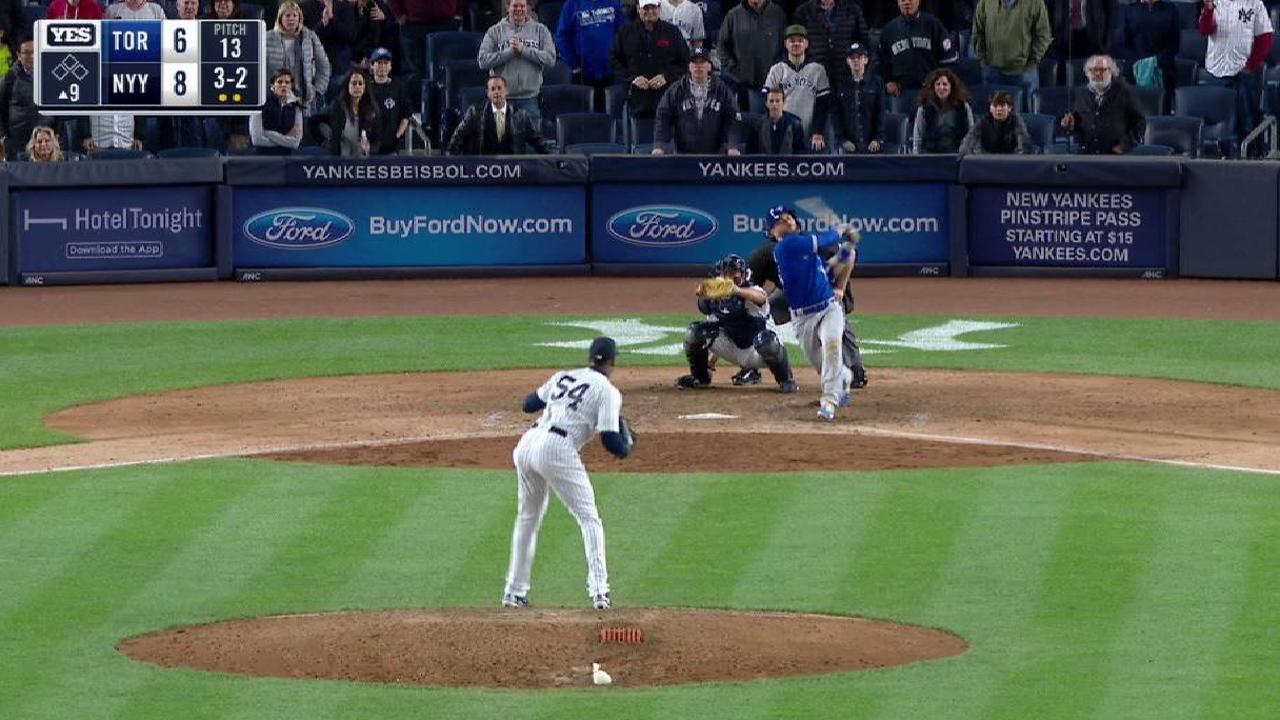 5. Wade's world: And yet, new Cubs closer Wade Davis has arguably been even better. His ERA is … well, it doesn't exist. Davis hasn't allowed a run in 13 1/3 innings. The Cubs showed their aversion to the big-time closer contract over the winter and went instead with a trade for a one-year rental. It's worked out pretty well so far.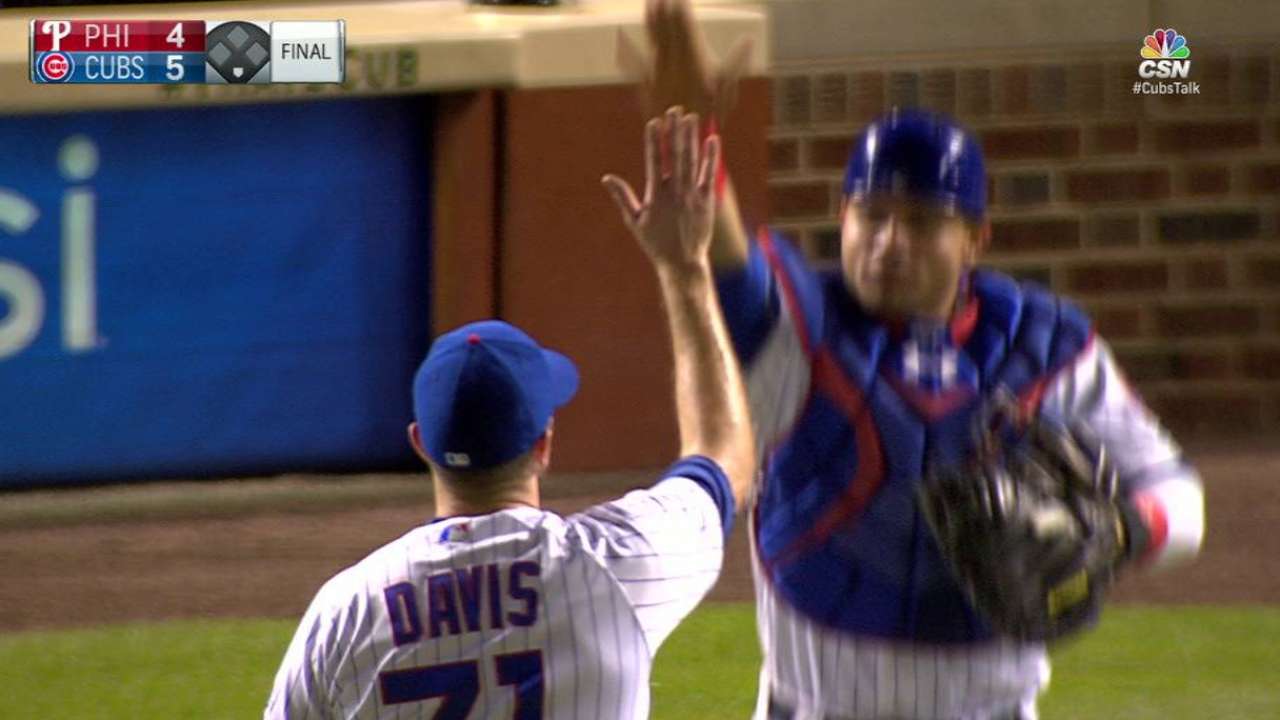 6. Sterling Starlin: This will be Starlin Castro's first series against the club he came up with. Will Cubs fans recognize him? Castro had his share of growing pains in Chicago, and it was awkward for him watching the Cubs win it all without him. But he's been sensational at the start of '17, with a .362/.402/.543 slash, five homers and four doubles in 26 games.
"I'm just happy," Castro said. "Whatever happens, happens, but I just wanted the Cubbies [to win], because I have a lot of good relationships with the teammates I had over there."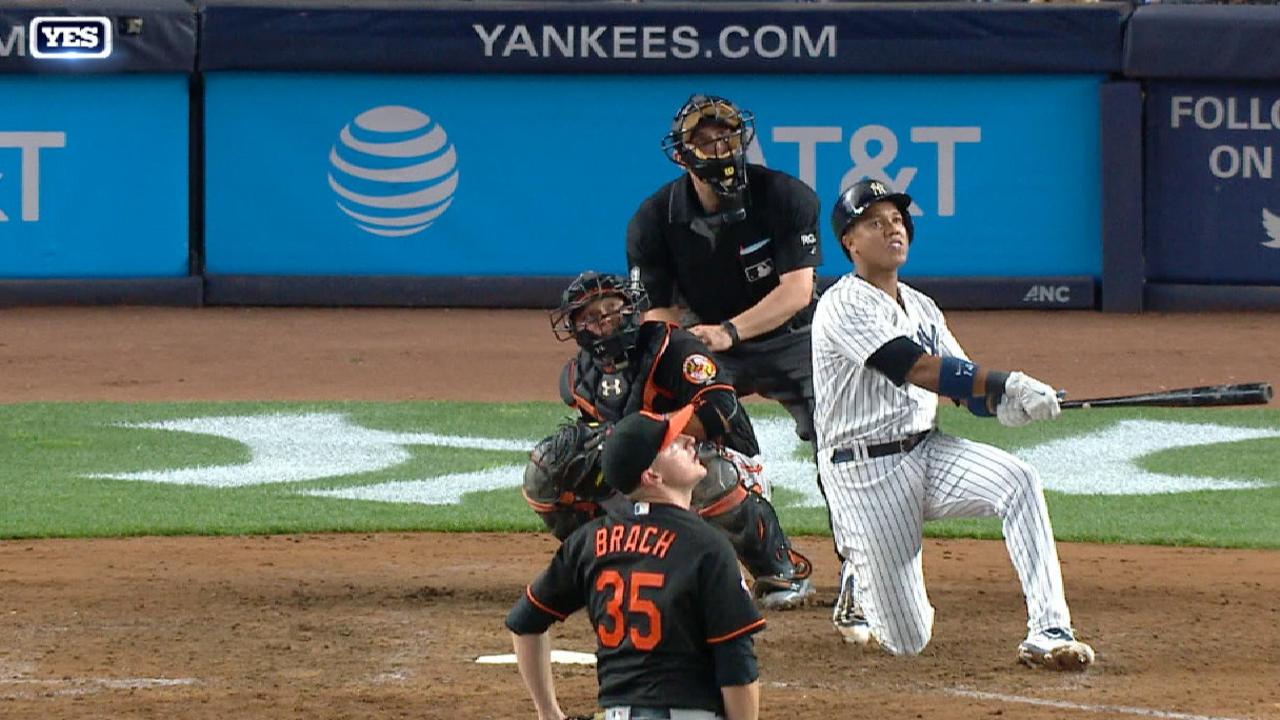 7. Javy heating? Javier Baez has had a Castro-like career so far, in terms of having big potential but little consistency, and he was sitting on a .601 OPS just a few days ago. But the co-MVP performance in the NL Championship Series was a window into his potential, and he went 7-for-16 with two homers and a triple in the just-completed series against the Phillies.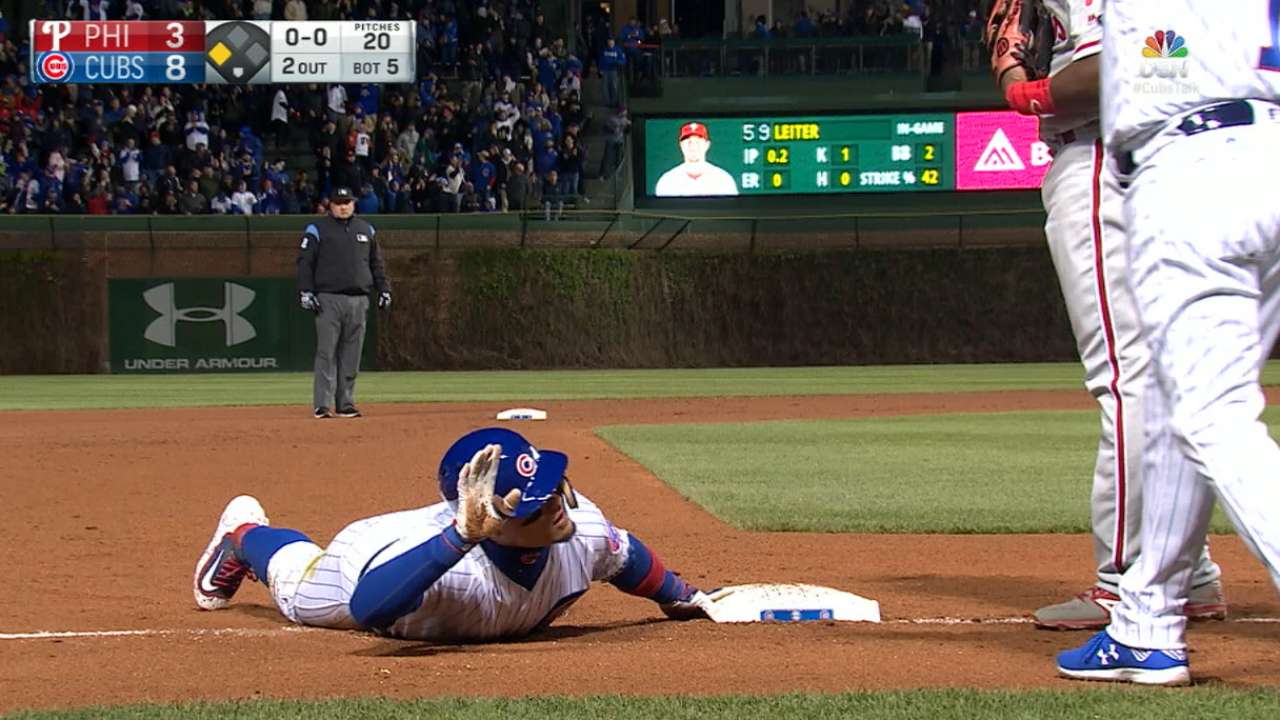 8. Lest you forget: We used to see Jon Lester face the Yankees routinely back in the day (29 times, to be exact), but his Sunday assignment is his first start against the Bronx Bombers since June 28, 2014. That was about a month before the Red Sox traded him to the A's. Lester is 12-0 with a 1.50 ERA in his last 15 starts (including the postseason) at Wrigley. Conceivably, his overall numbers should be even better this season. The gap between his batting average against (.278) and his expected batting average against (.210), based on Statcast™'s Hit Probability, is the largest in the game.
9. Warren peace: Adam Warren had a disjointed 2016, in which he was traded from the Yankees to the Cubs — for whom he had a 5.91 ERA in 29 appearances — and then back to the Yanks. A more stable situation in '17 has yielded terrific results. At a time when the multi-inning reliever is back in vogue, Warren has given the Yanks six appearances in which he's recorded four outs or more, and his overall ERA is 0.63, with a 0.49 WHIP.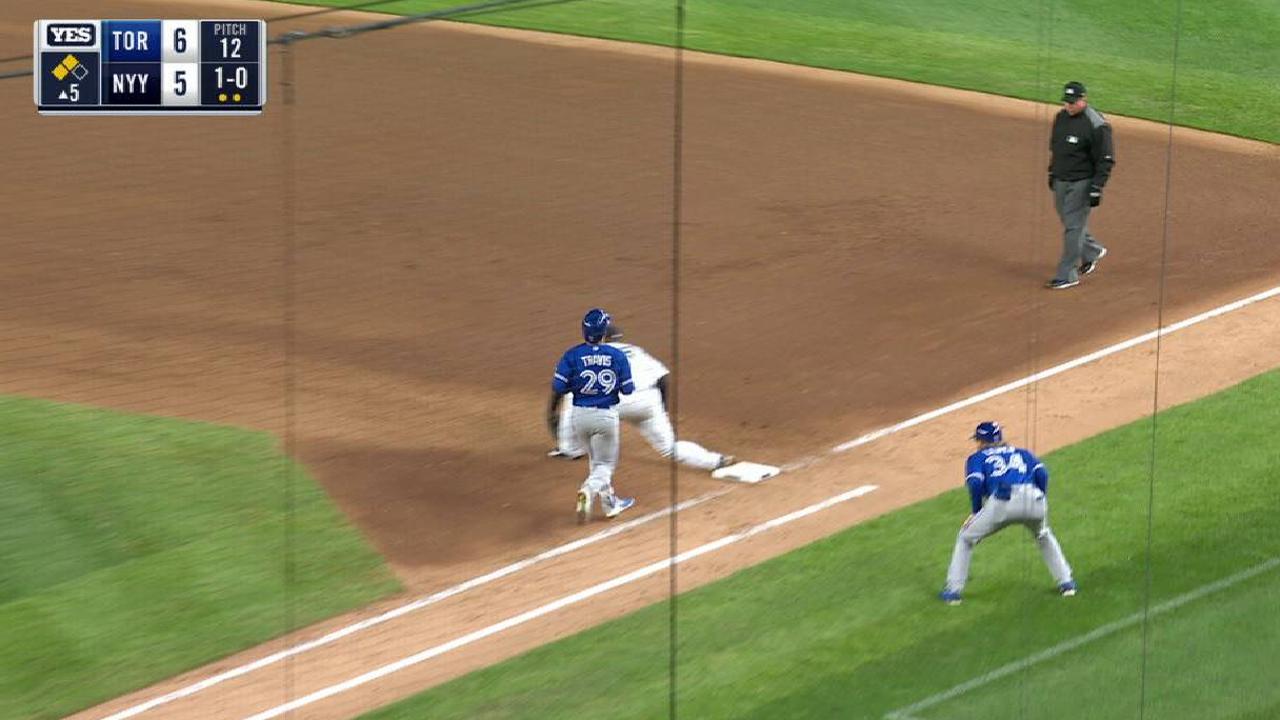 10. '38 Special: This will be just the third time the Yankees have visited Wrigley since the 1938 World Series. The Yanks also came to the Friendly Confines for Interleague Play in 2003 and 2011.
Anthony Castrovince has been a reporter for MLB.com since 2004. Read his columns and follow him on Twitter at @Castrovince. This story was not subject to the approval of Major League Baseball or its clubs.